A Night to Remember !!!
A Night to Remember !!!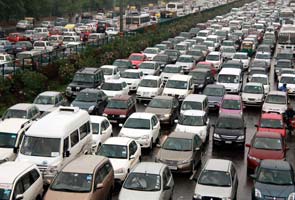 You've just woken up, to learn that overnight you've been elected as Prime Minister!!  Gulp!! Before you know it, the priorities of the Job have taken over and there's not even time for reflection!
Apart from Brexit, there'll be International issues; military issues; staffing issues and of course discussions about media strategy and how quickly you can get booked onto that Social Media course!!  
Domestically, you'll soon discover that the NHS is considered sacrosanct and is VERY expensive.  Moreover, it consumes ever greater amounts of the Public wealth. You'll soon learn that your fellow citizens have an obesity issue and a declining life expectancy, a totally new phenomenon in human history!   Resourcing the increasing NHS budget will be one of your biggest challenges.
What if instead of increasing resources, you could reduce the demand?  Now wouldn't that be cool.  Suddenly you'd have billions left over and you might choose to give Doctors and Nurses a pay-rise, or perhaps you would even save enough to invest in the hundreds of other "worthy causes" your Ministers keep telling you about!!
So how can you reduce demand?  Well, I guess you have a few options.  You could try and introduce a North Korean type system and 'mandate' that everyone exercises every day, with a smile on their face.  Mandating people to do things is of course 'sub-optimal'.  So how could you encourage change voluntarily?  Getting someone to choose to do something, is always easier if the task is "Fun".   
Stop Press:  You've just learnt that another of the big demands on the NHS, is related to pollution levels and the respiratory issues caused by breathing poor quality air.  Of course, one of the biggest contributors to poor air quality is motorised vehicles.
So the challenge is how to transition people away from Motorised Vehicles; get them exercising more and have fun at the same time? 
As the challenges pile up, you realise that right now a "Eureka" moment would be useful!
Just in time, you remember when you were visiting Brighton for the Party conference and whilst browsing around in Brighton Marina, you came across Electric Bikes Sussex!  They seemed to have a very large range of amazing Electric Bikes.  Their Customers kept telling everyone how great their Electric Bikes were and how much fun they had cycling again – it must be 30 years since I enjoyed cycling this much said one lady!
Then there was the fit, athletic looking youth, who was evangelising about how he cycles to work every day, in all weathers and that was all because of his Electric Bike!!  The Premier League footballer, who understood the benefits to his muscular-skeletal system and so it went on, as Customer after Customer wanted to evangelise on their story!!
******************************************************************************************************
Then your alarm clock goes off and it turns out that all the above was just a dream! 
Or was it? 
Could you help yourself by living a healthier life?
Do you like having fun, whilst getting around?
Would you like to save money on transport, avoid congestion & parking hassles?
Do you know of a Doctor, or a Nurse that needs a pay-rise, or any other worthy cause that you'd support?
There is a Better Way - Don't wait for the Government to join the dots – you could take personal responsibility now and do your bit!
Visit Electric Bikes Sussex in Brighton Marina. Phone: 01273-625060.  eMail: info@electricbikessussex.co.uk
Or book a FREE Showroom Consultation online: https://www.electricbikessussex.co.uk/pages/see-and-or-try-our-electric-bikes